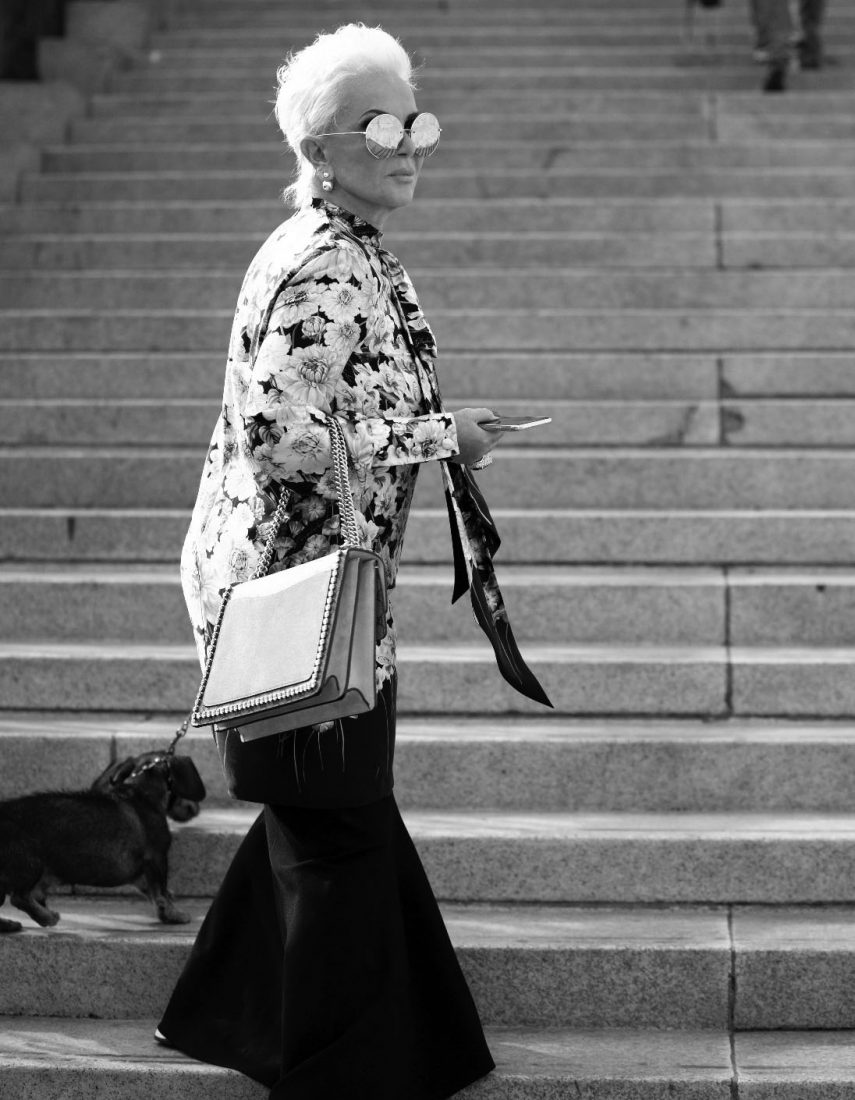 Luxuryitalianbrands by Myriam Volterra
Leading Italian Buying Office
After years of experience in the world of fashion and luxury, Myriam Volterra senses the great potential of Luxury shopping, a sector in great expansion, but at the time without rules or improvised. So, she decided to found Luxuryitalianbrands by Myriam Volterra in 1994, an avant-garde trading, brokerage and consultancy company specializing in luxury B2B for accessories, small leather goods, bags and clothing, thanks to a dynamic Luxury shopping service.
Since then, the entrepreneur's first goal has always been to accompany the customer in all stages of the purchase by offering experience and reliability in accordance with the maximum standards.
«My philosophy has always embraced a concept of luxury combined with a conscious and balanced approach to fashion. Our goal as fashion buyer consultants is to offer products of the highest quality". (Myriam Volterra).
Vision
Inspire luxury, shape the present and the future
An efficient organization, streamlined and in step with the times: since its creation, Luxuryitalianbrands has identified itself with Myriam Volterra's dream of creating a dynamic and high-quality reference point for an international clientele interested in the most wanted Italian and European brands, iconic and prestigious all over the world. The company's purpose is to provide products that guarantee exclusivity and high levels of customer loyalty.
Mission
Create beauty and make a difference
The intent of Luxuryitalianbrands is to achieve the objectives set day by day and to meet the needs of its target by providing solutions and a competent, innovative, serious and punctual professional service. Our mission statement provides a coordination of merchandising service to ensure an accurate selection of products that stand out from the others for refinement, functionality, creativity and control over the entire production chain while respecting the environment and work. With a strong and flexible organization, Luxuryitalianbrands selects the goods, controls the quality (stocks, seasonal products and pre-orders), coordinates the logistical aspect to obtain the best speed, creates customized packages for specific orders and also provides a efficient customer service in real time, pre and post-sales, 24 hours a day. It also offers the possibility to place orders from anywhere in the world and receive offers with a simple click interacting with the company thanks to precise timing in planning and processing orders.
Values
Working together to create mutual and lasting values
Trust, reliability, responsibility, transparency and empathy: these are the values that Luxuryitalianbrands assumes towards its stakeholders. Those who buy a prestigious brand not only want to buy, they also want the certainty of operating safely. The pre-sale phase - pre-orders of new luxury collections - therefore becomes fundamental to ensure availability, traceability and real-time information on where / when the products are available and on the number of items available.
A global challenge
The world is our home
Among the main reasons for the growth and success of Luxuryitalianbrands by Myriam Volterra, a consolidated partnership with importers, dealers, official distributors in Italy and in Europe ranks first: a synergy that protects the integrity of the brands. The aim is to compare and obtain the best offers for its customers to meet the specific needs of each and find any product in the world in VIP personal luxury shopping and Private Labeling Services for Luxury Goods. An Italian, European and international challenge of a cosmopolitan company that knows no boundaries and barriers.
«More than an Italian citizen, I am a citizen of the world. The international term is the key, or rather the basis on which my work and the structure of my office are based. My office is coloured by employees from all over the world and my work is based on interaction with foreign customers. This nourishes and stimulates my person every day. Foreigners love to visit my office for the comfortable, hospitable environment rich in different cultures. I think it is for this reason that people consider me a successful woman». (Myriam Volterra)